Governors
Governing team
The Governing Team is composed of educationalists with years of experience, private sector professionals, civil servants and local parents. They have a record of excellence and of dedication to the service of our community.
Role of the Governors
The role of governors can be distilled in to the following three objectives, as set out in the Governance Handbook:
1. Set the school's vision, ethos and strategic direction: governors work in partnership with the Headteacher to agree the strategic priorities, aims and objectives for the school and sign off the policies, plans and targets for how to achieve them. They check on progress and review regularly the strategic framework for the school in the light of that progress.
2. Hold the Headteacher to account for the educational performance of the school and its pupils: one of the most significant decisions a governing body makes is the selection, appointment and performance management of the Headteacher, whose leadership they support and strengthen. Governors also hold the Headteacher and other senior school leaders to account for improving school performance by, for example, asking questions, examining data and appointing external specialist advisors.
3. Oversee the financial performance of the school and make sure its money is well spent: governors check on the allocation of resources according to strategic priorities, on the full use of all assets and efficient use of all our financial resources, always focusing on value for money.
The Full Governing Board met six times last year, three times this year and will be meeting four times next year. Minutes of the Full Governing Board and the most recent review of its work are available to all on request.
Governors also operate via the work of committees, which meet prior to each Full Governing Board Meeting.
The Governor Committees are;
Education Committee
Finance and General Purposes Committee
Premises (incorporating health & safety) Committee
Pay Committee
The Chair of Governors and Chair of the Education Committee each have at least a weekly meeting with the Headteacher, and the Chair of the Finance and General Purpose committee meets weekly with the School Business Manager. Governors frequently visit the school, although this is currently impacted by Covid restrictions.
If you have any questions about the work of governors please contact the Chair of Governors, Kelly McEvoy, at kelly.mcevoy@thomsonhouseschool.org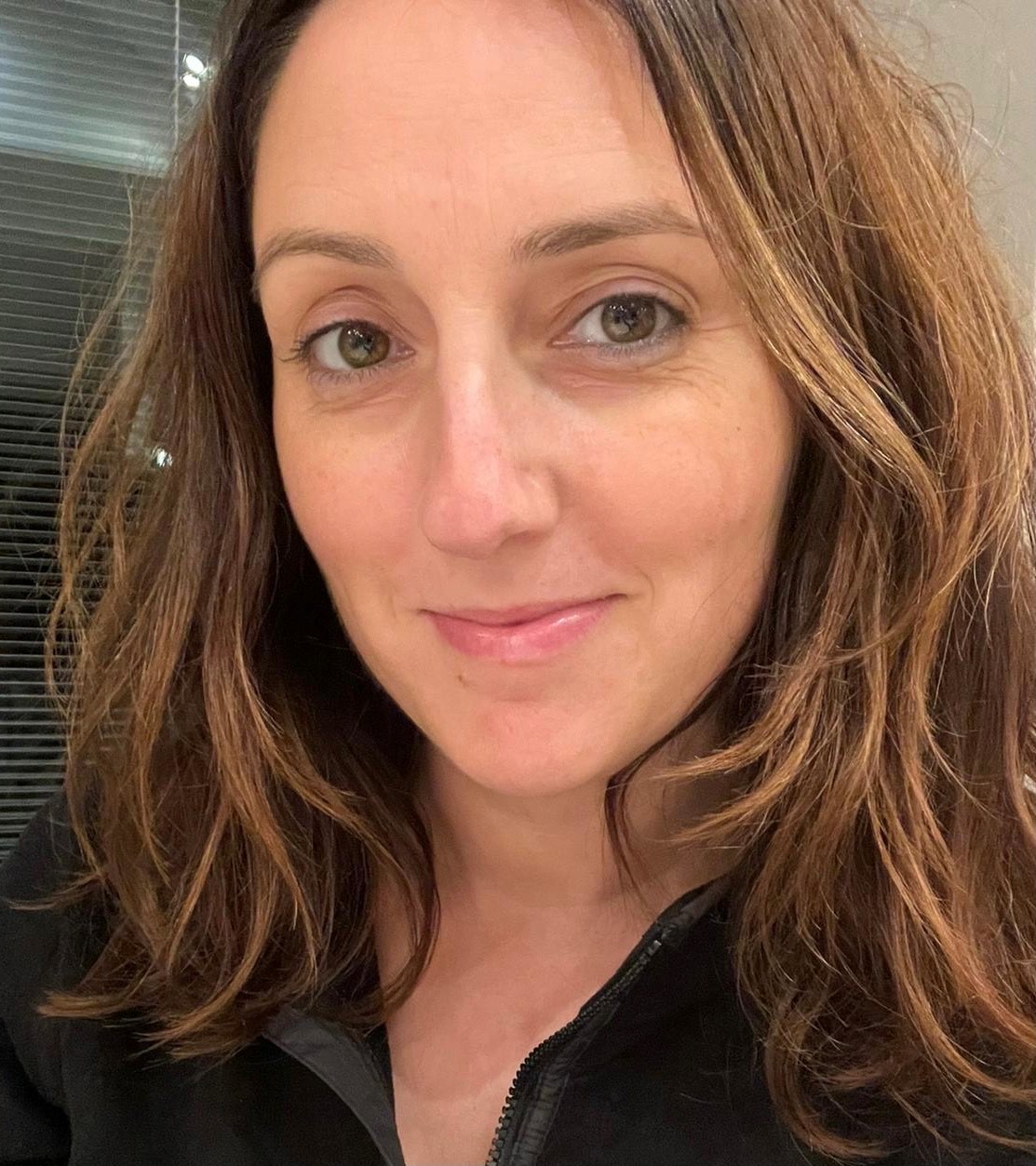 Kelly McEvoy
Chair of Governors
Kelly grew up in Isleworth and attended Orleans Park School and Richmond Upon Thames College. She has lived in Sheen since the age of 16 and has two children at Thomson House.
After reading Modern Languages at university, Kelly began her career in the City and was a Bond Trader at the Royal Bank of Scotland for 13 years. She is now an Investment Consultant to Trustee Boards of corporate Defined Benefit pension schemes. Kelly was elected as Parent Governor in 2021.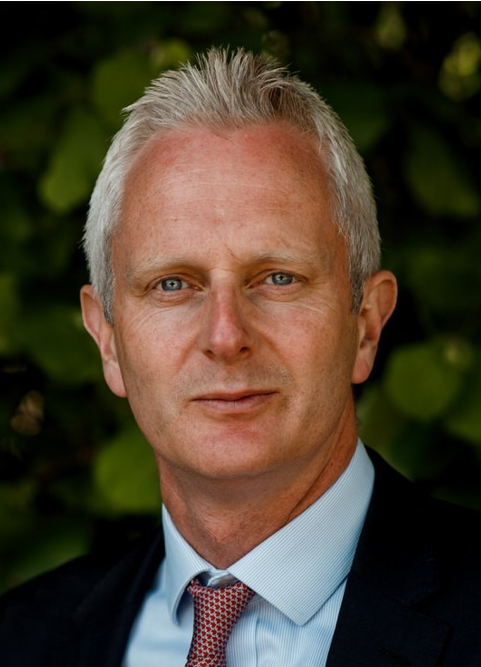 MICHAEL pARSLOW Community Governor
Michael joined as a Governor in September 21 and is the Chair of the Finance Committee. He has lived in Sheen for over 20 years and has one child at Thomson House.
Michael is a qualified accountant and has worked in financial services for over 25 years, primarily at Credit Suisse. He now runs his own local financial planning business.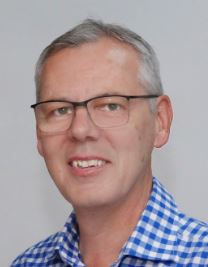 peter jones
Governor
Peter is a Distinguished Fellow of the Royal United Services Institute think-tank and a Trustee of MAG International, a charity dedicated to clearing landmines and humanitarian assistance around the world. Peter is a former British diplomat and served overseas in Vienna, Bonn, Rome and Accra, where he was British High Commissioner to Ghana. He was formerly Chief Operating Officer of the Foreign and Commonwealth Office. Peter studied at Pembroke College, Oxford and has an MA in Modern History. He lives locally to the school.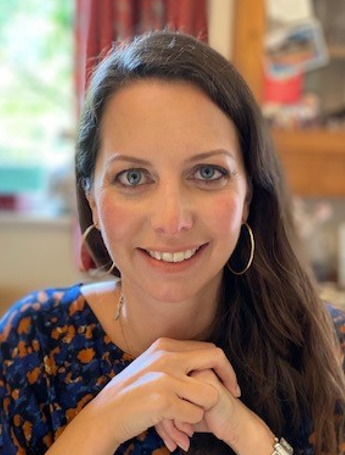 JO FIDDIAN
parent governor
Jo was elected as a parent governor in 2021. Born in Barnes but raised in Dorset, Jo has lived with her partner in Sheen for 10 years and has two children at Thomson House School. Jo is a Senior Civil Servant at the Ministry of Justice and has spent the last 15 years working in government, having studied social and political science at Cambridge University and completed a Masters in comparative politics at the London School of Economics. She loves sport, music and nature and is an enthusiastic contributor to Thomson House life, whether singing in the parents' choir (pre Covid!), baking cakes, as a parent rep, or playing hockey with fellow parents.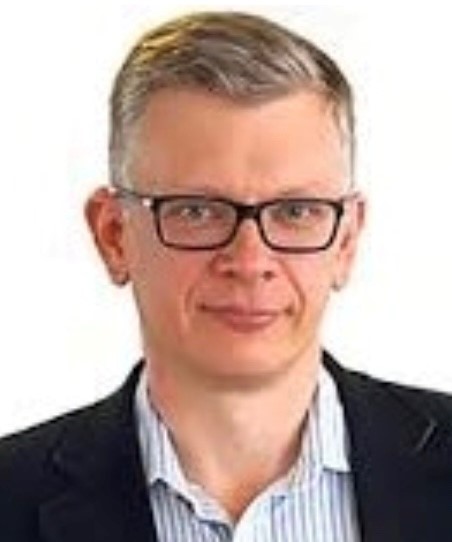 ED COKE
Community Governor
Ed runs his own reputation measurement consultancy. He has been a firm supporter of Thomson House since its inception, first as a founding parent and, since September 2020, as a Governor. You may have seen him at Buggy Park - a safety initiative he helped to establish - or as quiz master for our ever-popular FOTH fundraisers.
As a Governor, Ed is Chair of the Premises Committee and a member of the Education Committee. He holds a degree in Modern History from the University of Oxford.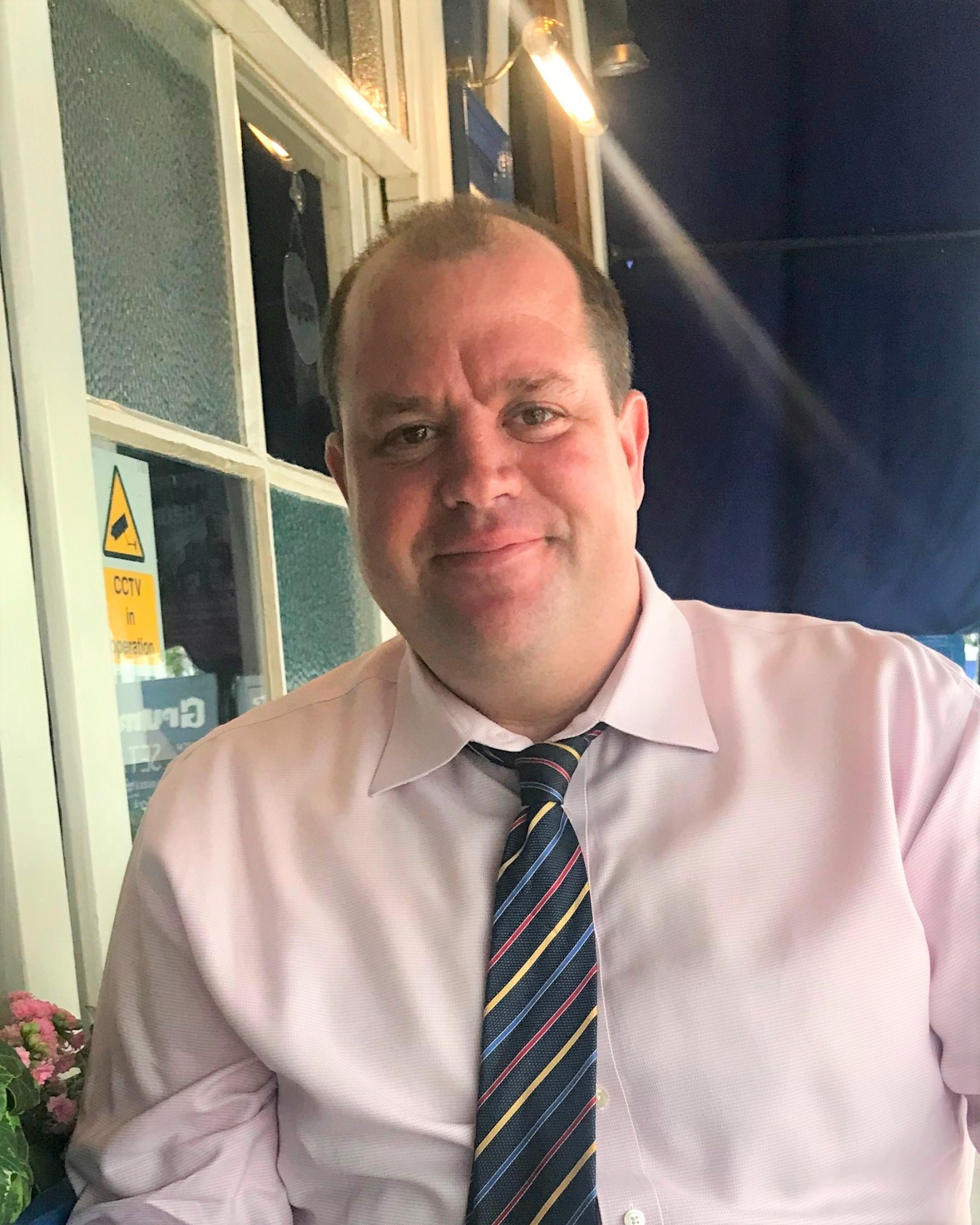 Charles Ullathorne
Community Governor
Charles is the Head of Science & Technology at Westminster School, with over 20 years' experience of teaching Physics at secondary level. He joined the Governing Body during the summer of 2020, and is part of the Education Committee. He was educated at King Edward's School, Birmingham followed by Christ's College, Cambridge - where he read Natural Sciences - and moved to London thereafter. He is a local resident in SW14 with his wife (a lawyer) and two young children, and enjoys a variety of sports and outdoor activities.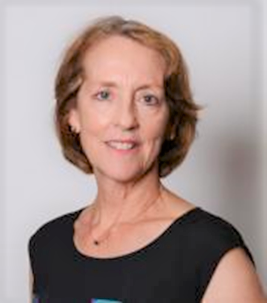 Heather LOcke
Community Governor
Heather graduated from King's College, London University in Geography and then completed a Post Graduate Certificate in Education at The Institute of Education. Since graduating she has taught in a number of International Schools in the Caribbean, Kuwait, Spain and London. In 1999 she joined The Harrodian School in Barnes as Head of Geography, and was later appointed Deputy Headmistress, Director of Studies and Designated Safeguarding Lead.
KRISH MISTRY
Governor
Krish is a lawyer at Clifford Chance, working in corporate mergers and acquisitions. Krish studied Politics at the University of Nottingham, which included a year spent studying in Melbourne, Australia, and, upon finishing his degree, he then completed his law qualifications.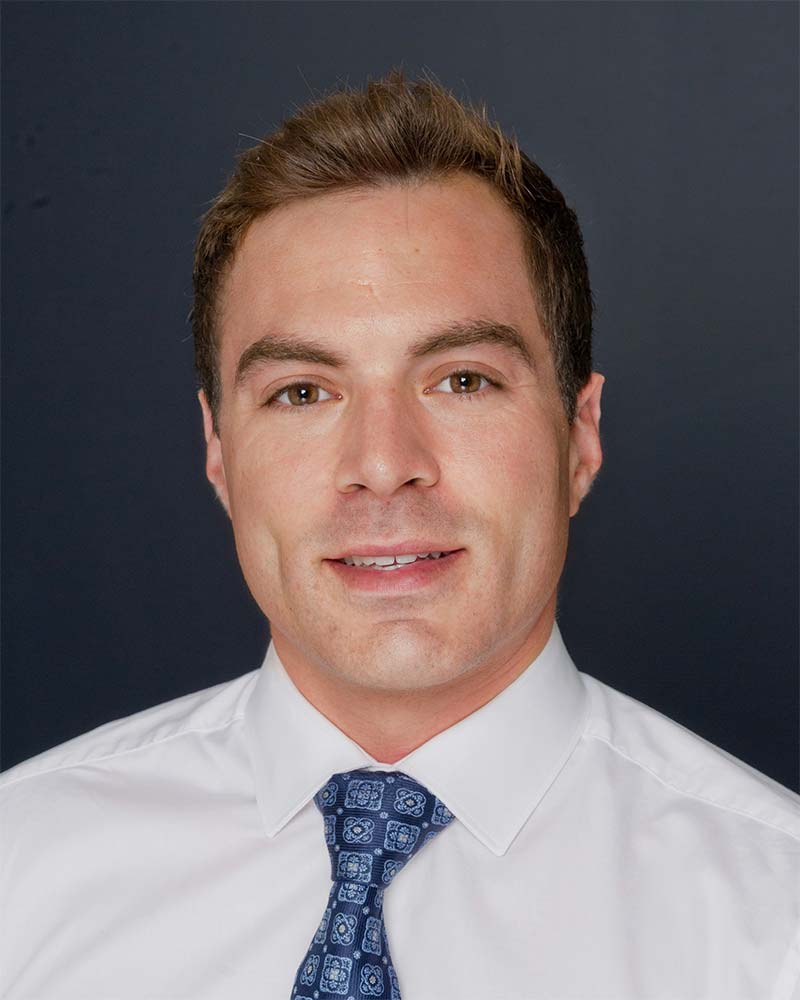 Ed RAWSON
Governor
Ed is a Building Surveyor at a Central London and Surrey based consultancy. He has more than 10 years of experience in the property sector. Ed studied Business with Accounting and Law at the University of East Anglia before moving to London to complete his Master's Degree. He aims to use his expertise and business acumen to support the governing board in their mission to provide an excellent learning environment. Living locally, when he is not on the tennis court you'll find him out on the river where he is an active rower at a local club.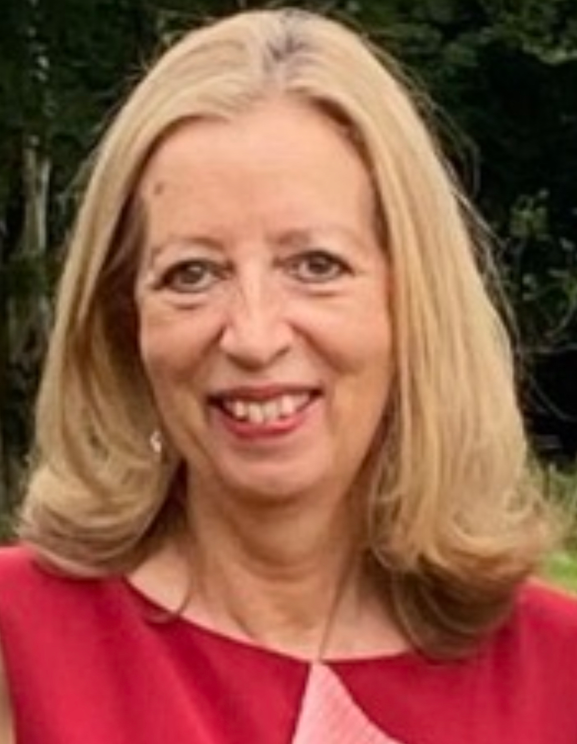 BernaDETTE Dooling
Governor
With a career in education spanning over thirty years and a former deputy of two secondary schools, Bernadette brings a wealth of education experience to the Governing Board. She has a Masters in Psychology & Education and worked extensively in the areas of pastoral care, behaviour management and SEND. She has sat on Richmond LEA's children's safeguarding board for ten years and is currently an improvement consultant focusing on inclusion, behaviour management and SEND provision. Since taking early retirement, Bernadette has worked for the NSPCC on their 'Speak Out Stay Safe' campaign in Primary Schools and also works for Surrey County Council Education Authority as an appeals panel member for admissions, SEND placements and exclusions.
Founding Members of Stamp Education Trust and Thomson House School
The following members of the Trust were part of the original founding team of Thomson House. Though not involved in the everyday running of the school, they still play a key advisory role as members of Stamp Education Trust.

Sir Andrew Parmley
Founding Trustee
Andrew was Educated at Blackpool Grammar School, the Royal Academy of Music, Manchester and London Universities and Jesus College, Cambridge. He is a Fellow of the Royal College of Organists and Trinity College, London and an Honorary Fellow of the Guildhall School of Music & Drama. Andrew has an extensive experience in education including at Grey Coat Hospital, South Hampstead High School, and The Harrodian School. Andrew has been Chairman of both the City of London School for Girls and the Guildhall School of Music & Drama and is currently Chairman of the Montessori St Nicholas Charity. He has been an Alderman since 2001 and has served on many of the committees of the Corporation of London. He is currently Sheriff of the City of London.

Matteo Rossetti
founding trustee
Matteo is one of the founders of Thomson House. Matteo studied in Milan and at St Edward's School, Oxford, before graduating in Classics from Balliol College, Oxford University. After working in television, Matteo became a Classics teacher at The Harrodian School, where he then became Head of the Prep School. Matteo has worked with Hand in Hand School in Jerusalem, the only Arab-Hebrew bilingual school in Israel, and he is collaborating with the Custody of the Holy Land on founding a museum in Jerusalem. He is studying for an MA at the Institute of Education, University of London. Matteo is currently Founding Principal at King's College School in the Bahamas.

Nicolas Tiffou
founding trustee
Nicolas is one of the original founders of Thomson House School. He is a member of the Finance, Premises and Pay Committees. Nicolas graduated in maths and physics at the prestigious Ecole des Mines de Paris where he then obtained an MSc in Engineering. Nicolas has had a 20-year long career in investment banking at Goldman Sachs, becoming Managing Director. He recently worked in India as advisor to the Chief Executive of Save the Children and he is Chair of the Leadership and Management Committee of a primary school in Brentford. He is a parent of four children.