Governors
Governing team
The Governing Team is composed of educationalists with years of experience, private sector professionals, civil servants and local parents. They have a record of excellence and of dedication to the service of our community.
Role of the Governors
The role of governors can be distilled in to the following three objectives, as set out in the Governors' Handbook:
1. Set the school's vision, ethos and strategic direction: governors work in partnership with the Headteacher to agree the strategic priorities, aims and objectives for the school and sign off the policies, plans and targets for how to achieve them. They check on progress and review regularly the strategic framework for the school in the light of that progress.
2. Hold the Headteacher to account for the educational performance of the school and its pupils: one of the most significant decisions a governing body makes is the selection, appointment and performance management of the Headteacher, whose leadership they support and strengthen. Governors also hold the Headteacher and other senior school leaders to account for improving school performance by, for example, asking questions, examining data and appointing external specialist advisors.
3. Oversee the financial performance of the school and make sure its money is well spent: governors check on the allocation of resources according to strategic priorities, on the full use of all assets and efficient use of all our financial resources, always focusing on value for money.
The Full Governing Board met six times last year, three times this year and will be meeting four times next year. Minutes of the Full Governing Board and the most recent review of its work are published on the Parent VLE and are available to all on request.
Governors also operate via the work of committees, which meet prior to each Full Governing Board Meeting.
The Governor Committees are;
Education Committee
Finance and General Purposes Committee
Fundraising and Community Engagement Committee
Pay Committee
The Chair of Governors and Chair of the Education Committee each have at least a weekly meeting with the Headteacher, and the Chair of the Finance and General Purpose committee meets weekly with the School Business Manager. Governors frequently visit the school and Parent Governors offer parent surgeries.
If you have any questions about the work of governors please contact the Chair of Governors, Smita Choraria, at smita.choraria@thomsonhouseschool.org

Smita Choraria
Chair of Governors
Smita is a diplomat, currently Deputy Head of the Pakistan and Afghanistan Department at the Foreign and Commonwealth Office.
She was previously the UK's Deputy Ambassador for Morocco. Her expertise is in the Middle East and North Africa, and South Asia with a focus on governance, security and international policy. After graduating from Merton College, Oxford, Smita worked in the city for Monitor Strategy consultancy, before moving into public service first at George Soros' Open Society Foundation, and then for Her Majesty's Government. She is a founding member of Thomson House and has two young children.

Will is the Senior Attorney at Skype, part of Microsoft Corporation.
Having graduated from Bristol University and completed his legal practice studies with a commendation, Will has extensive legal experience, acquired also in his years at city firm Norton Rose and as an in-house lawyer at British Telecom.
Will serves on the Full Governing Board, and he is a member of the Finance and General Purpose Committee. Will is a local resident and a parent of two children.

Antonia Klein
Community Governor
Antonia has been a governor at Thomson House School since it began in 2013, and currently serves on the Full Governing Board as well as chairing the Education Committee. Antonia is a Director at the legal recruitment business she founded in 2003 and also sits on the LB Richmond School Appeals and Exclusions

Steven Bastian
Community Governor
A long-time supporter of Thomson House (one of his children was a pupil in the school's first cohort), Steven Bastian is one of our two Parent Governors. Steven sits on the Finance and General Purpose Committee and is also the link governor for PE.
Steven is originally from Australia, where he graduated from Monash University in Melbourne. A qualified Chartered Accountant, Steven has worked in finance departments of large multi-nationals in the telecommunications and media sectors. A keen runner, Steven completed the 'most-gruelling ultra-marathon in the world', the Marathon des Sables.

Richard Harris
Parent Governor
Rich Harris is currently serving on the Fundraising and Community Engagement Committee, and he has four children, three attending Thomson House.
Rich worked in advertising, and then education as an educational NGO director, an admissions officer at one of America's top boarding schools, and director of communications at Woodland School. Rich is a Morehead Scholar graduate of the University of North Carolina at Chapel Hill with an MA from Stanford University.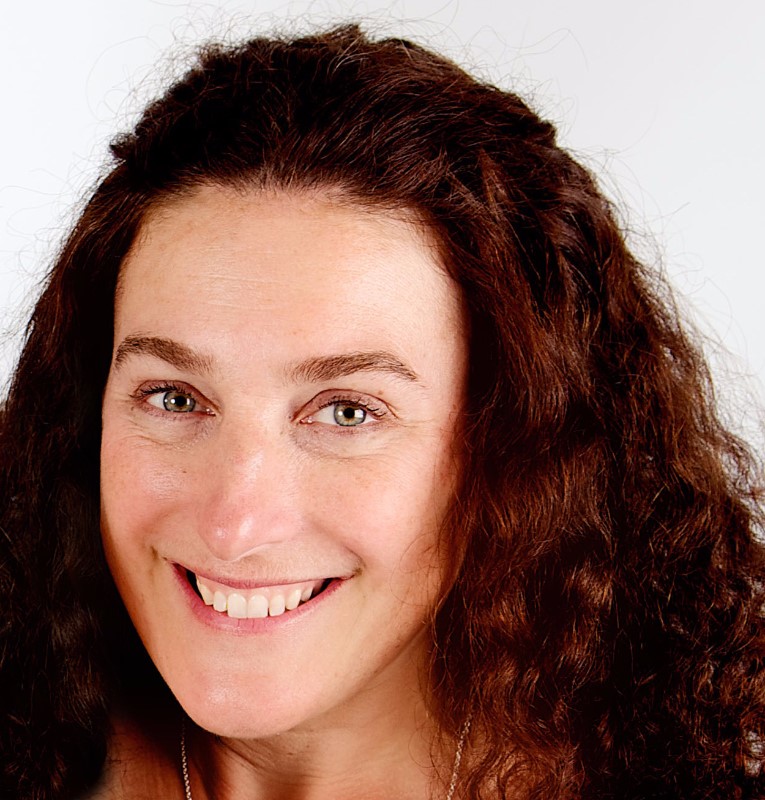 Finola Lang
parent governor
Finola Lang has recently joined the governing team as a parent governor. Finola grew up locally in Barnes where she attended St Osmund's, Bute House and St Paul's Girls' School. She has two children attending Thomson House.
Finola graduated from the University of Cambridge in Natural Sciences before completing a post-graduate degree in Science Communication at Imperial College, London. Finola has a long-standing passion for science and education. Finola worked at the BBC creating educational science programmes before working at FutureLearn, an online learning company. She has also taught English to school children in Poland, Turkey and Japan (as part of the JET scheme).
Founding Members of Stamp Education Trust and Thomson House School
The following members of the Trust were part of the original founding team of Thomson House. Though not involved in the everyday running of the school, they still play a key advisory role as members of Stamp Education Trust.

Andrew Parmley
Founding Trustee
Andrew was Educated at Blackpool Grammar School, the Royal Academy of Music, Manchester and London Universities and Jesus College, Cambridge. He is a Fellow of the Royal College of Organists and Trinity College, London and an Honorary Fellow of the Guildhall School of Music & Drama. Andrew has an extensive experience in education including at Grey Coat Hospital, South Hampstead High School, and The Harrodian School, where he is currently Principal. Andrew has been Chairman of both the City of London School for Girls and the Guildhall School of Music & Drama and is currently Chairman of the Montessori St Nicholas Charity. He has been an Alderman since 2001 and has served on many of the committees of the Corporation of London. He is currently Sheriff of the City of London.

Matteo Rossetti
founding trustee
Matteo is one of the founders of Thomson House. Matteo studied in Milan and at St Edward's School, Oxford, before graduating in Classics from Balliol College, Oxford University.
After working in television, Matteo became a Classics teacher at The Harrodian School, where he then became Head of the Prep School. Matteo has worked with Hand in Hand School in Jerusalem, the only Arab-Hebrew bilingual school in Israel, and he is collaborating with the Custody of the Holy Land on founding a museum in Jerusalem. He is studying for an MA at the Institute of Education, University of London.

Nicolas Tiffou
founding trustee
Nicolas is the Chair of Governors and is one of the original founders of is one of the original founders of Thomson House School. He is the Chair of the Finance and General Purpose Committee, a member of the Community Engagement and Fundraising Committee and of the Pay Committee. Nicolas graduated in maths and physics at the prestigious Ecole des Mines de Paris where he then obtained an MSc in Engineering. Nicolas has had a 20-year long career in investment banking at Goldman Sachs, becoming Managing Director. He recently worked in India as advisor to the Chief Executive of Save the Children and he is Chair of the Leadership and Management Committee of a primary school in Brentford. He is a parent of four children.